Geologic Hazards include earthquakes, landslides, debris flow flooding, problem soils, and rock and volcanic hazards. Since 1847 at least 6,075 deaths have been attributed to geologic hazards in Utah. Radon gas exposure causing lung cancer is Utah's most deadly geological hazard with 5,630 fatalities from 1973 to 2015. Landslides including debris flows and avalanches account for 342 deaths and flooding for 101 documented fatalities. Hazard rankings for landslides, earthquakes, problem soils, and radon hazards for each county in Utah have been studied and mapped as part of the state's natural hazards assessment.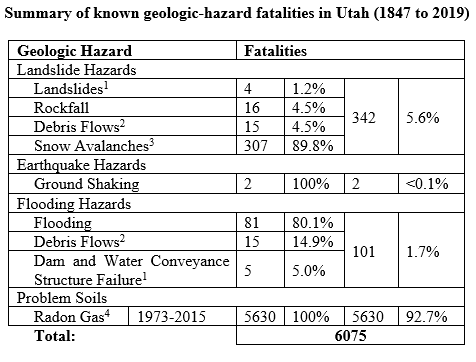 Utah has experienced 16 earthquakes greater than magnitude 5.5 since 1847 and the probability of an earthquake with a 5.0 or greater magnitude occurring along the Wasatch Front between now and 2063 is 93%. The Wasatch Fault stretches 240 miles from Southern Idaho to Central Utah and Utahans are in danger of liquefaction as the majority of the state's population is concentrated on a historic lakebed. The Wasatch Fault Zone (WFZ) where 85% of Utah's population lives has five central hazardous segments in Brigham City, Weber, Salt Lake City, Provo and Nephi. Other quaternary faults capable of producing significant earthquakes include Bear Lake, Cache, Hurricane, Oquirrh-Great Salt Lake, Sevier-Toroweap, Washington, and West Valley.
Liquefaction or collapse of soil structure following an earthquake can cause buildings to tip and settle, roads to crack, building and infrastructure damage and flooding. Counties with the highest liquefaction, landslide, rock fall and tectonic deformation risk include Cache, Box Elder, Weber, Morgan, Davis, Salt Lake, Utah and Washington Counties. Waves caused by seismic activity that cause damage include seiches and tsunamis.
Landslides are a downslope movement of rock, soil, and debris caused by geomorphic, hydrologic, geologic conditions and human activity.  The frequency and intensity of precipitation and seismicity are also contributing factors.  Landslides most often occur in zones with weak rock types, steep slopes, and generally high annual precipitation.  Urban development along hillside areas increases landslide risk.  Dormant landslides can exhibit slow creep or are capable of renewed movement if stability thresholds are exceeded.  Landslides include rockfall, debris flows, and avalanches. They can threaten structures, property, and lives. 
UGS partners with local jurisdictions to monitor various landslides across Utah and estimates $3 million in damages and repair costs annually from landslides including the cost to repair and stabilize hillsides and clear state and federal highways.  UGS has developed guidelines for evaluating landslide hazards in Utah.  Mitigation strategies include reducing excessive landscape irrigation, the use of secondary water meters, and smart irrigation controllers.  Utah's water conservancy districts offer various rebates to incentivize Utahans to use smart irrigation controllers and other water saving devices for landscape irrigation that reduce water use.   Mitigation strategies for landslides in Salt Lake County include an ordinance passed in 1986 that lowered the maximum allowable buildable slope from 40 percent to 30 percent.  Salt Lake County and Layton City have geologic hazard ordinances and UGS and DEM continue to work with other local governments across the state to develop and adopt similar ordinances.  
Spring Creek Road landslide Riverdale 2017
Rockfall is the dislodging and rapid downslope movement of boulders typically originating from slopes steeper than 35 degrees; historically they account for a documented 15 deaths in Utah. Talus cones, scree-covered slopes and rock-stabilization methods like engineered catchment or deflection structures, berms and benches are all mitigation efforts used to address high rockfall hazards.
Rockville rockfall Washington County 2013
Expansive, compressible and collapsible soils including karst, caliche, and shallow bedrock can cause damage to structures, foundations, roads and infrastructure. Problem soils typically aren't deadly, but they do have negative economic impacts. UGS recommends local governments adopt groundwater basin management plans to prevent land subsidence and earth fissure hazards.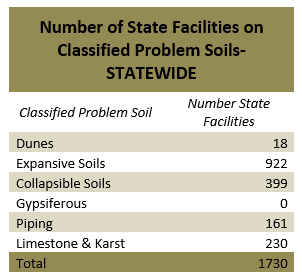 Radon is a radioactive gas with no smell, taste, or color. It comes from the natural decay of uranium found in nearly all rock and soil. Radon is hazardous in buildings because the gas collects in enclosed spaces and doesn't scatter like it does outdoors in the atmosphere. Over time, exposure causes lung cancer in humans. Radon is the second leading cause of lung cancer in the US between 1973 and 2015 and according to the WHO. During that time period there were approximately 5,630 fatalities in Utah attributed to radon gas, making it the most deadly geologic hazard. High levels of radon are not common in Utah's public water supplies, but may be present in well water. Low cost do-it-yourself radon test kits are available for purchase and the State also licenses contractors who can be hired to perform the test. Radon resistant new home construction measures cost, on average, $500 while installing mitigation systems in existing homes costs between $1,200 and $1,700. In 2000 UGS released data indicating that on average Utah spends $806,100 to $2.8 million annually in health care costs to treat Utah residents who develop lung cancer from radon gas exposures.
Utah has a designated Radon Action Week each January and in 2017 the Utah Department of Health provided funding to the Utah Department of Environmental Quality to create a radon gas testing program for Utah's schools elementary through high school, no school has tested above the EPA's action level of 4 pCi/L. Davis County has implemented a policy of installing radon mitigation systems during the construction of all of their new public school buildings. UGS recommends adopting the International Residential Code statewide to mitigate the radon threat by sealing foundations and venting radon gas out of homes.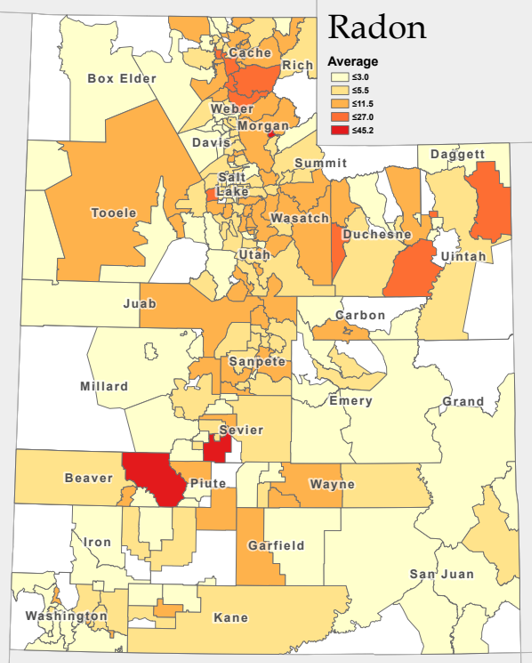 Utah does not have any active volcanoes but several basalt flows in the West Desert area are geologically young. Eruptions of volcanoes in the western U.S. including the Yellowstone caldera could impact Utah if they result in volcanic ash clouds. The USGS Volcano Alert Notification System monitors out-of-state volcanic eruption in the western U.S. providing advance warning of any ash cloud that could impact Utah traffic, above ground electrical transmission lines, and FAA airspaces.
UGS's 2008 and 2015 geologic hazard mapping initiative provides planners, local officials, property owners, developers, engineers, geologists, design professionals and the public with information on the type and location of critical geologic hazards that may affect existing and future development and infrastructure. This information is useful in areas of high projected growth, large recreation use, and high hazard potential like the Salt Lake and Utah valleys where quaternary and surficial geological mapping has been completed.
Read the entire geologic hazard chapter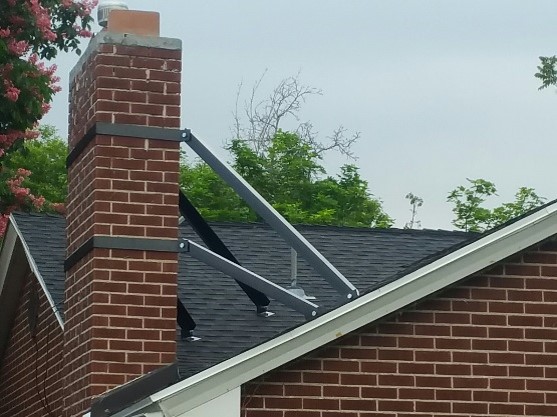 Salt Lake Fix the Bricks project to secure unreinforced masonry
Earthquake hazard mitigation strategies include encouraging building owners to purchase earthquake insurance and offering low-interest loans so residents can retrofit their homes. Salt Lake City's Fix the Bricks program utilizes FEMA grant money to help homeowners fund seismic improvements to eligible residential unreinforced masonry (URM) buildings.
Utah adopted the 2015 International Building and Residential Codes (IBC/IRC) statewide after July 1, 2016 specifying requirements for geotechnical investigations, including evaluation of some geologic hazards. Local governments can adopt stricter regulations for development projects in their cities or counties exceeding IBC/IRC standards. Municipalities with geologic hazard ordinances in place include the counties of Davis, Morgan, Salt Lake, Iron, Utah and Weber and the cities of Cottonwood Heights, Draper, Holliday, Salt Lake, and Sandy.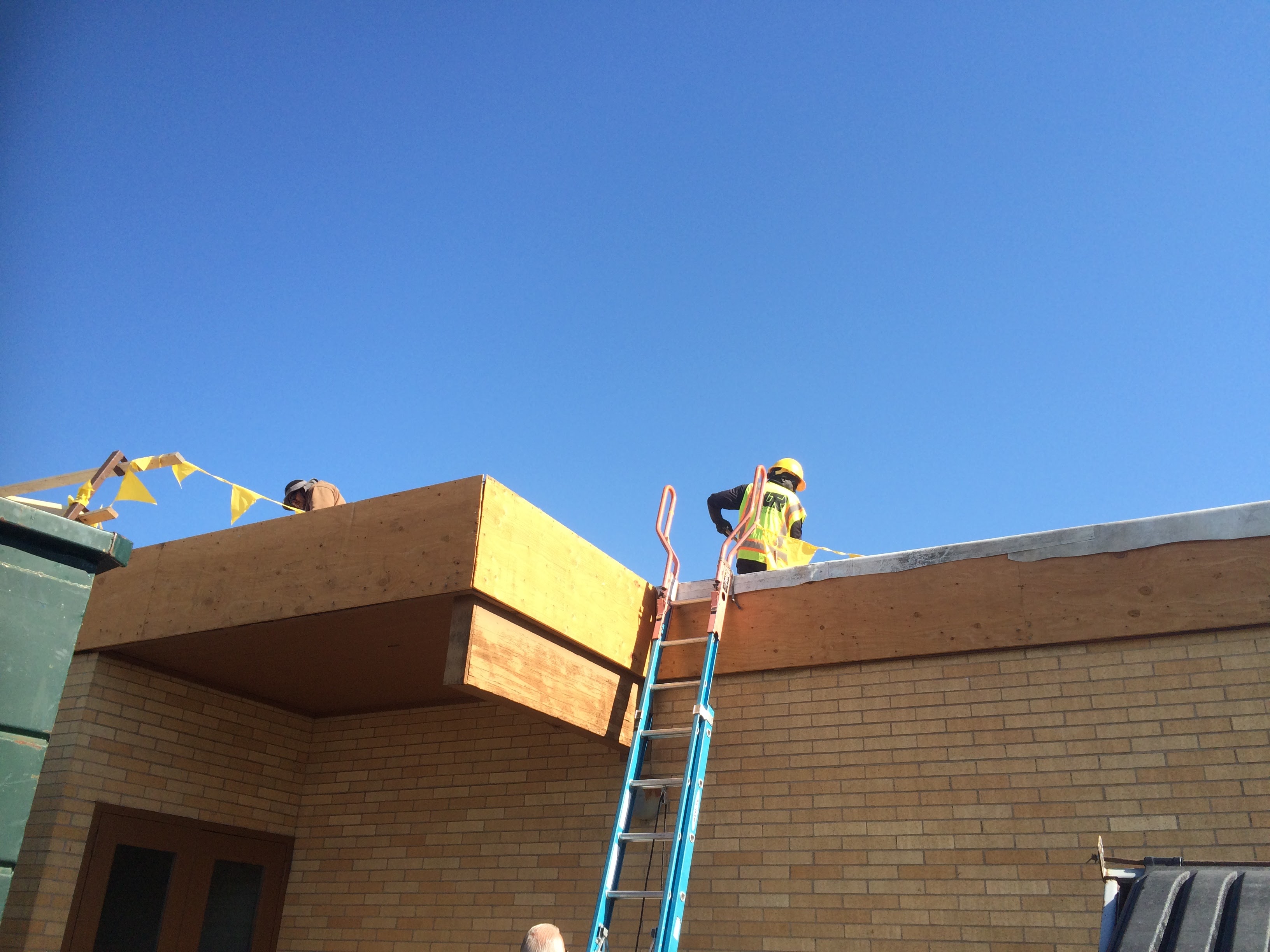 Horizon Elementary seismic project Murray School District
In 2013 Utah lawmakers approved a public school seismic study requiring all school districts that requested bond funding to perform structural seismic investigations on all buildings constructed before 1975. They allocated $150,000 for a School Building Earthquake Inspection Program.
In 2014 and 2015 the Murray School District secured FEMA grants with local matches totaling nearly $4 million to perform seismic retrofits on all of the K-12 schools in their district to make their more earthquake safe.
Utah's Seismic Safety Commission has 15 board members that advise federal, state, local jurisdictions and the private sector on earthquake-related policy and loss-reduction strategies.